Proper menu design for a restaurant or cafe consists of two components: text content and its visual design. And no matter how excellent the food may be or how successful the interior is, without a stylish and well-thought-out design, it's not possible to achieve the desired result.
At the present time, Japanese cuisine isn't something exotic, it became a part of restaurant culture in almost all the countries. Thus, we've picked up some secrets and examples that will help you to create a menu for this type of restaurant.
Although many restaurant owners know that including photos of the dishes on the menu is a bit old-fashioned trick, we recommend you to give it a shot. As we have mentioned in our article about photos in menu design, images can ease customers' choice, especially in a theme restaurant, where the dishes contain foreign names.
Do not crowd your sushi menu layout with all your food photos. Use them sparingly only to make your guests understand how their order will look like.
Every experienced restaurant owner knows that details matter in everything — in the interior, staff, food, menu design. First of all, pay special attention to dishes description. Try to describe how your dishes are made, from which ingredients and how sumptuous they are.
Second of all, remember that there is nothing worse for guests than reading typos and mistakes on the menu. If you are creating a menu for a sushi restaurant and want to include authentic dish names, carefully check their spelling and meaning.
Choose an appropriate color scheme
When creating a menu for your sushi restaurant, it is crucial to make the theme and idea of it clear for all the guests. To achieve it you need to choose a color scheme, fonts, and menu layout carefully.
Speaking about color, in Japanese restaurants branding restaurateurs usually use a black-white-red color combination that is associated with this type of food. More color ideas you can find in the article about 3 key menu color rules.
Use pre-made menu templates
This tip won't help you to increase your sales, but will greatly ease the menu design process. Pre-made are digitals menu templates which you can customize according to your needs. It's a convenient and quick way to create a menu without hiring a designer and spending an extra budget.
The only thing you need is to choose an online menu maker. We recommend you to try Waitron.Menu — easy-to-use menu creator that offers on-trend professional menu templates for any taste.
Sushi Menu Examples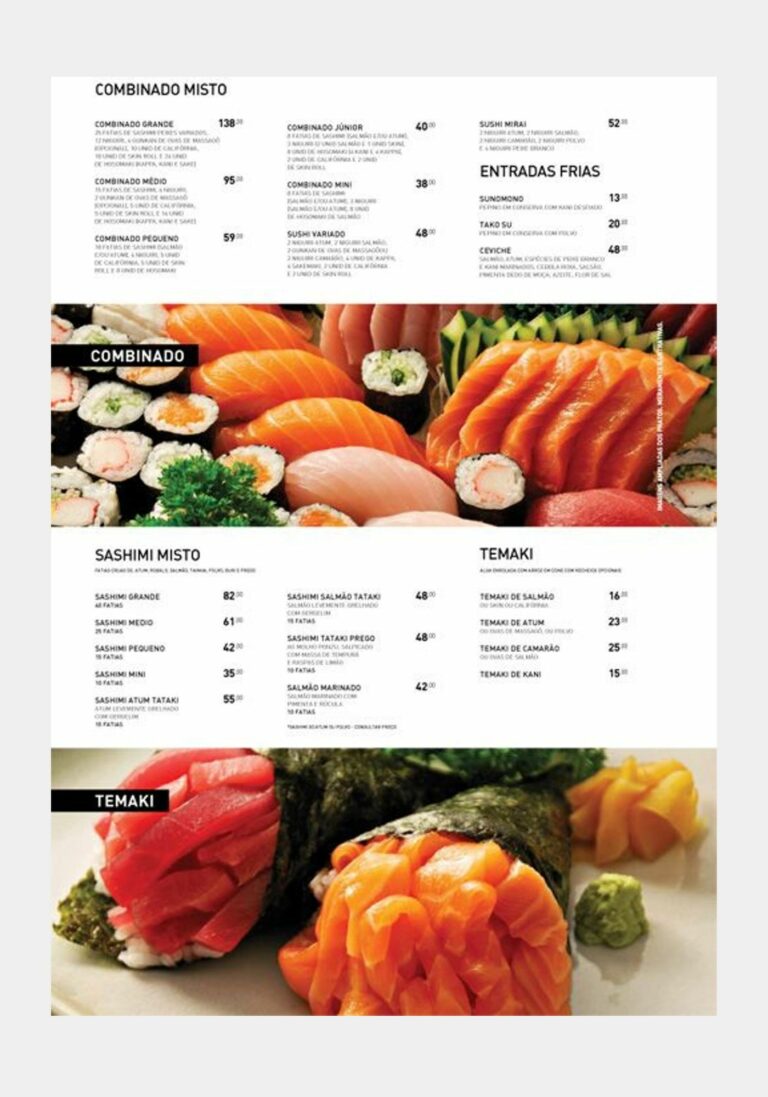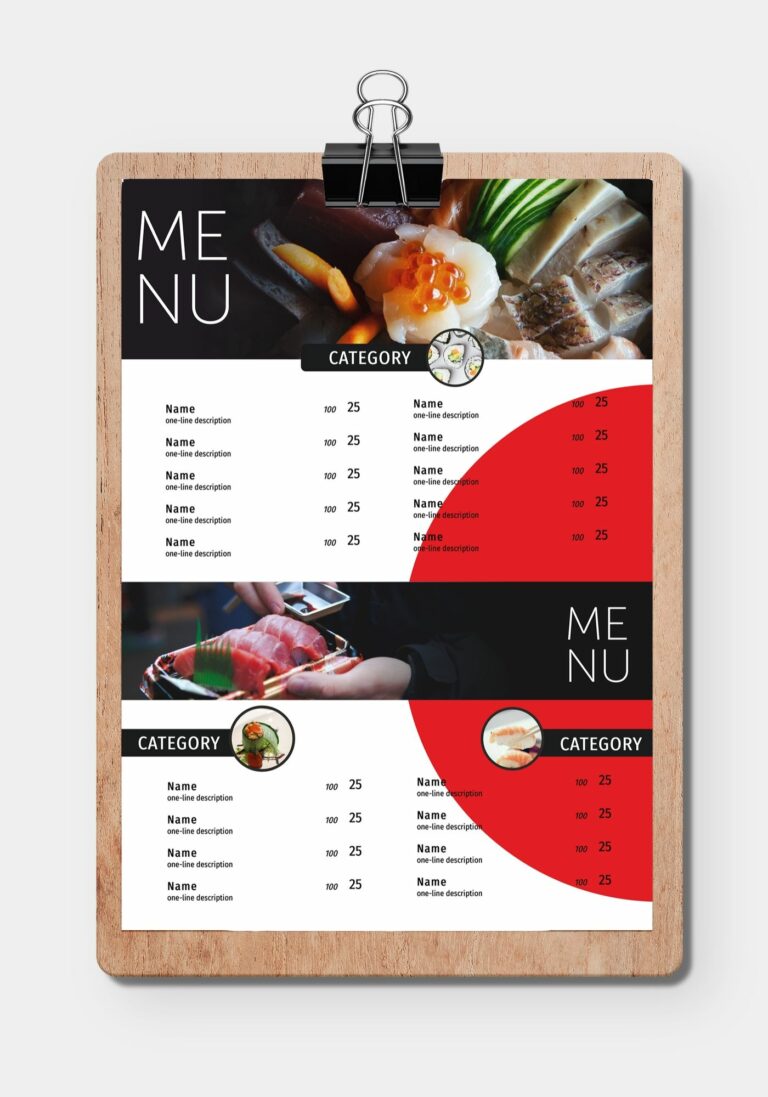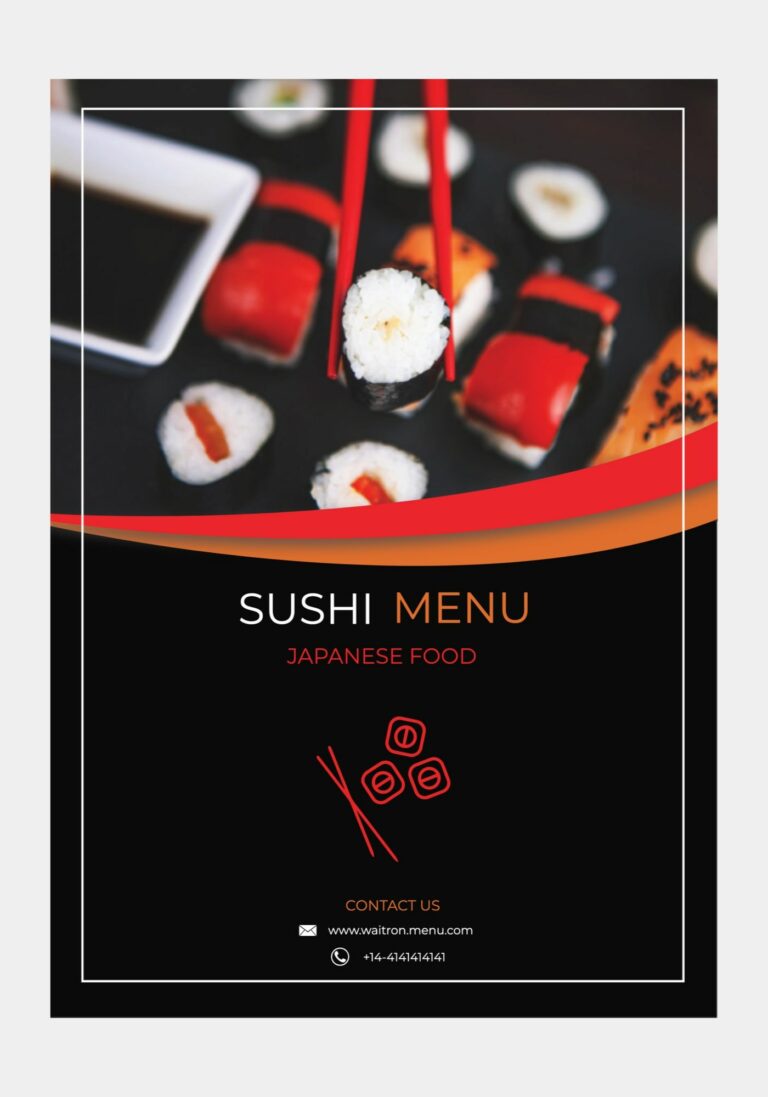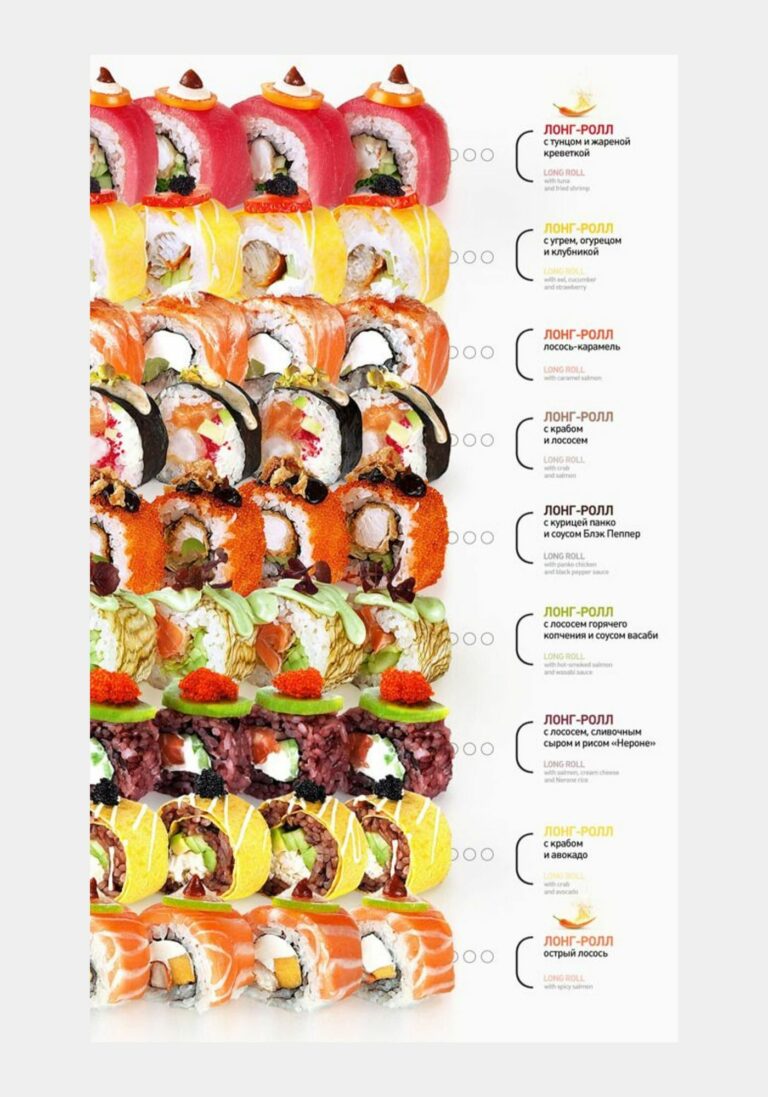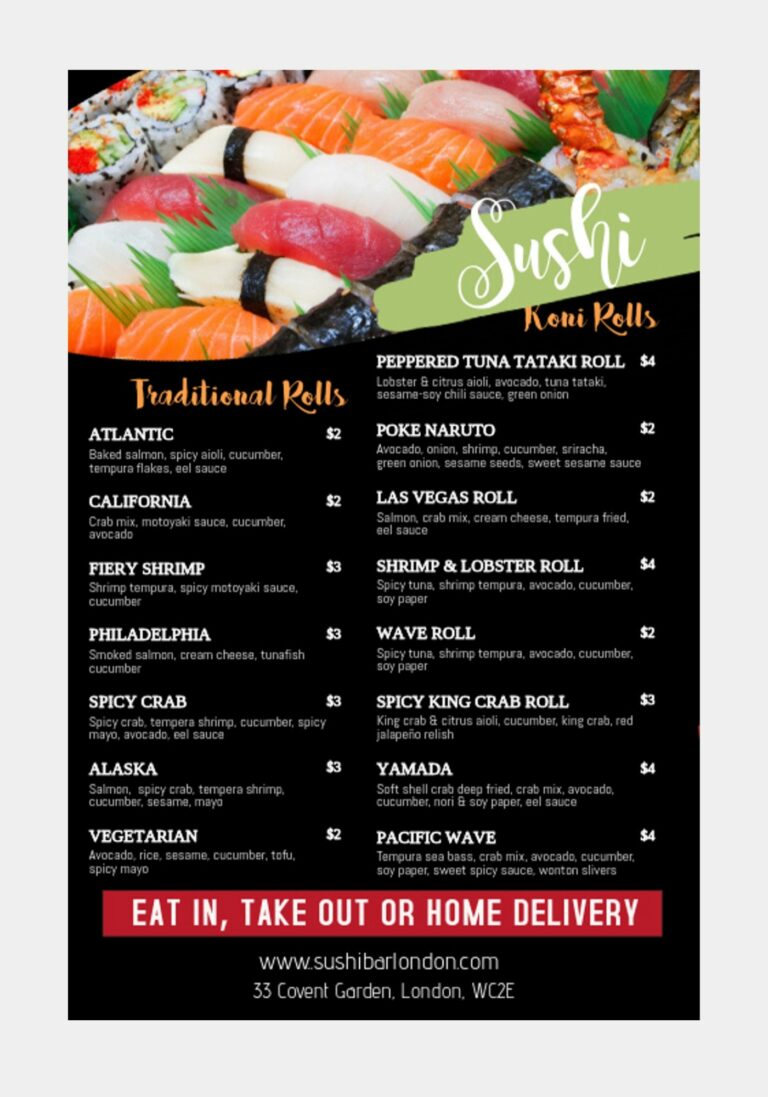 If you want your visitors to feel the atmosphere of your sushi restaurant, we recommend you to invest your time in decent menu design. Use our tips and examples for inspiration and your menu will be loved by every guest.