How to create a well-designed menu? This is the most popular question among restaurant owners. Good menu layout can greatly enhance customers' experience, stimulate appetite and push guests to make satisfying choices. As drinks are the most profitable items, spending time and efforts for creating a menu design is worth it.
Whether you are using an online menu maker or hiring a professional designer, check out our tips for creating a successful bar menu.
1. Assortment
Creating a special bar choice is the easiest and greatest way to stand out from your competitors. Find a beverage supplier who doesn't provide service for the majority of local restaurants and bars or even work with several different suppliers.
Moreover, nobody can be surprised by such traditional cocktails like Margarita or Negroni. We recommend you to invest your bartenders' time in adding some signature cocktails to your menu template.
2. Menu layout
An important point in the bar menu design is a well-developed structure. First of all, it will help your guests to make their choice easily. Second of all, such a well-thought-out approach will give your visitors to understand that you care about your restaurant and menu.
Divide all drinks into categories: wine, whiskey, beer, soft drink, coffee & tea, etc. If you have any special offers or happy hour, make sure that it is visually highlighted in your restaurant menu.
3. Descriptions
To push your guests to order drinks it's important to describe them in a particular manner. First of all, take care of all the necessary details to be present in your bar menu: origin, ingredients, manufacturer, etc.
Second of all, make your menu as informative as possible. Indicate drinks flavor, scent and perfect food combinations. A stunning idea would be to develop a map of scents and flavors so that a guest understands what drink he will get in a glass. More ideas you can find in the article about perfect menu descriptions.
4. Design
Before creating your bar menu we recommend you to take a look at the ones in different outstanding restaurants and cafes. In most cases, their menu designs are very minimalistic and done in restrained colors. The best color choice would be black & white combination.
To make your guests understand from the first seconds that they are holding exactly bar menu, add some graphic elements or icons to your menu template: wine bottles, cups of coffee or glasses.
We have chosen some great bar menu examples that will inspire you to create your own.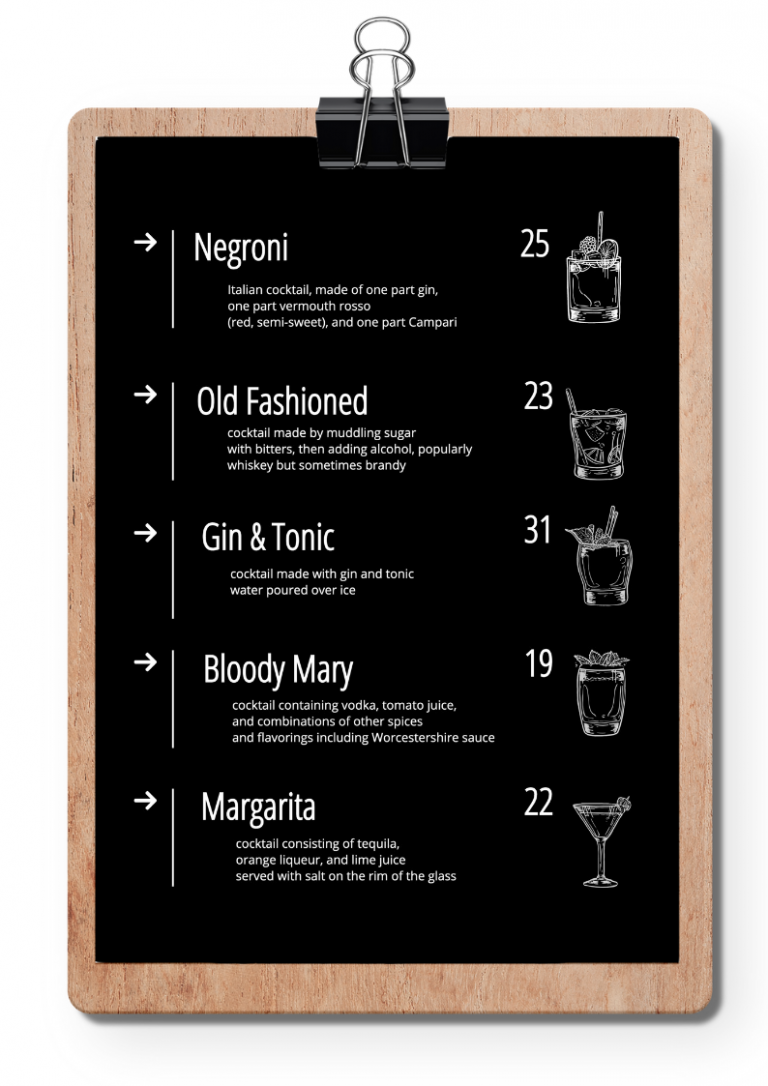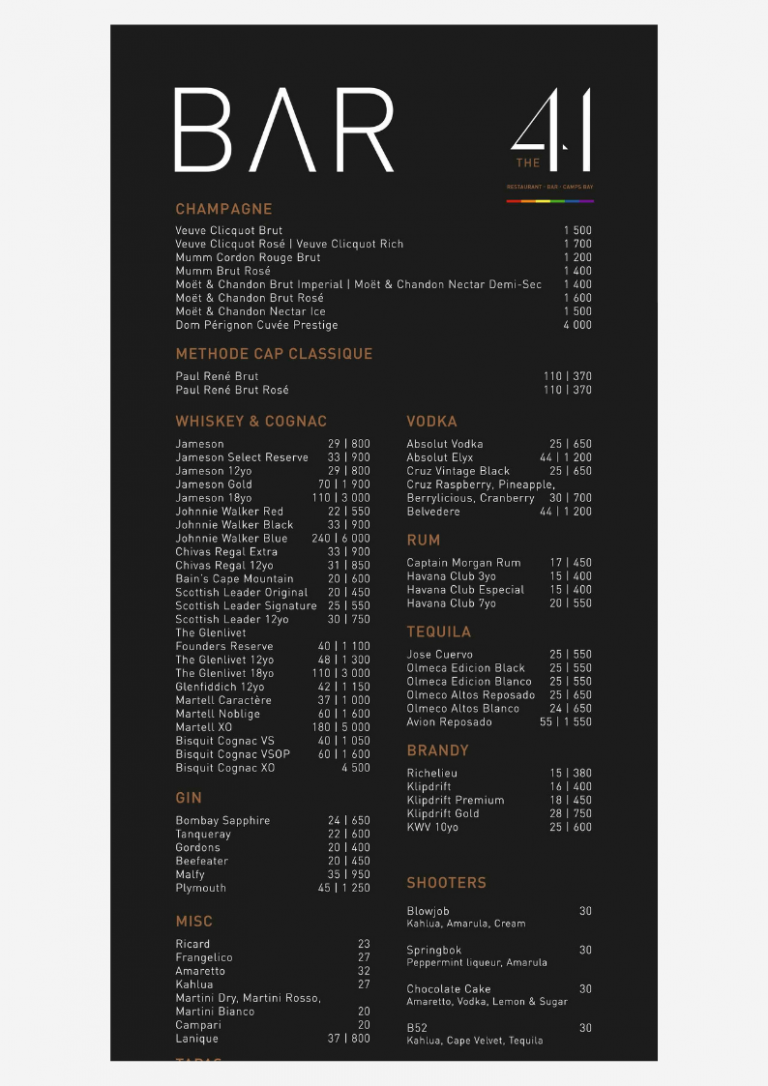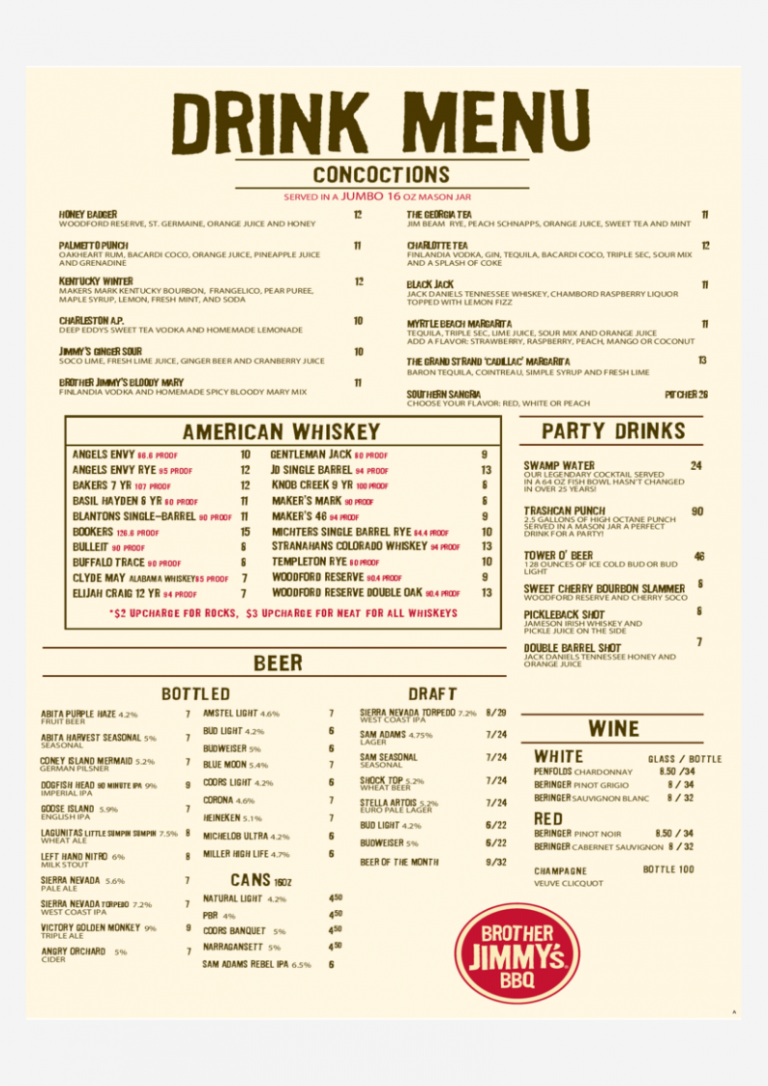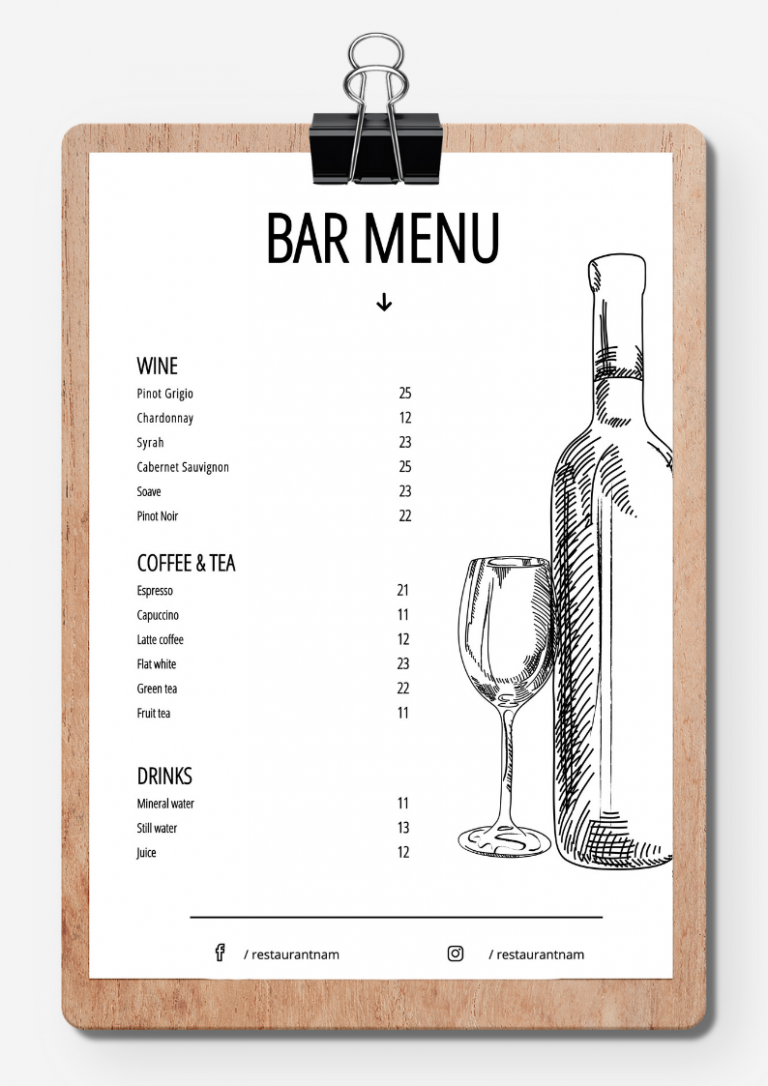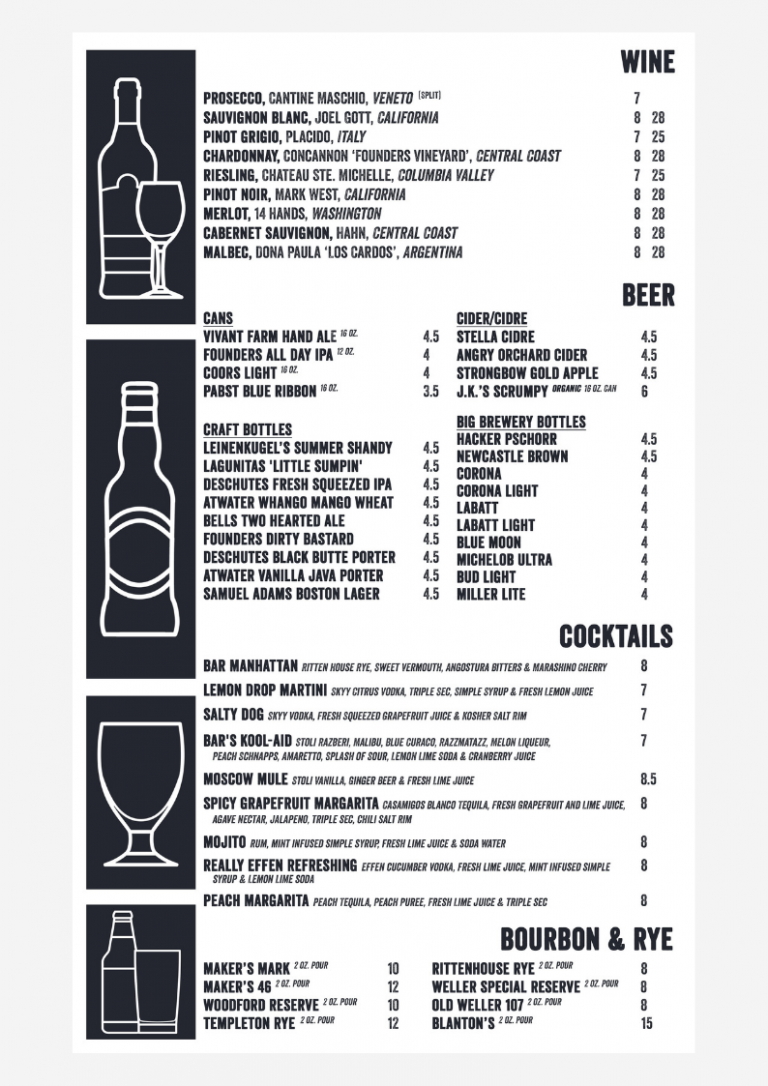 Remember that a bar menu is not just a supplement to the main one. This is a full-fledged menu that can also attract customers' attention not less than any other marketing tool. Try creating it right now, using free menu creator Waitron.Menu.